Kelowna Entry Doors
Entry doors are a showpiece that your home needs to make a statement to your neighborhood that says, I have a personal style and taste like no other. The impression entry doors create is almost as good as people's idea of your home's interior and its overall essential quality. Their features naturally draw the first impression that makes them the focal point of your house's exterior. Entry doors provide curb appeal, security, protection, and energy efficiency for your home. These doors will make or break your home design and are a great accent when properly selected.
Our Kelowna Entry Door Installation Service
Being door experts, New Town Windows and Doors will help guide you through the selection process to find the perfect door that will provide you with all the attributes you need for your Kelowna entry doors.
Entry door selection may seem easy and quick. Most of the time, customers initially look for just aesthetic appeal for their entry doors. They will browse through the catalogue and conveniently point at a design that interests them. But, as an authority in Kelowna entry doors, we believe it is our responsibility to educate homeowners about the need to consider all the entry door attributes they should look for. We discuss with them all the other requirements essential for the optimum performance and high overall value their Kelowna entry doors need. That is when they realize they should expect these requirements from their Kelowna entry door installation for their home exterior.
The Importance of Proper Entry Door Installation
We emphasize to homeowners the importance of meeting these requirements for their Kelowna entry door installation:
Safety: Safety should be the primary consideration for your Kelowna entry door installation. it should also be designed into the door. The door must have a safe design and installation. If the door has a glass element, it should be shatter-proof to avoid injuries in case of accidents. Also, the door should not experience excessive expansion to cause getting stuck and prevent egress or escape in an emergency.
Security and Stability: Your Kelowna Entry doors must be strong and robustly constructed and installed to thwart attempts by thieves, criminals, and intruders to break into the house through the front door. Appropriate locks or locking systems must also be in place. It is a fact that a third of all home break-ins are executed through the front doors.
Protection: Your Kelowna entry doors should protect you and your family not just from potential intruders and criminals but also from the elements such as snow, the summer heat, winter cold, strong rains, high winds, and dust.
Functionality: Entry doors are designed to withstand the constant opening and closing for ingress and egress to the house and to provide security and protection. Their service life should therefore be as long as possible so they can endure the wear and tear from continuous use to provide their expected functions.
Energy Efficiency: The energy efficiency rating of your Kelowna entry doors must be compatible with the local climate and the design of your home for the most optimum benefit in terms of heating and cooling performance and their associated costs.
Aesthetic Value: Your entry doors should suit the architectural style of your home to add elegance, curb appeal, and overall value to your property.
Cost-Effectiveness: Entry doors can range in cost from extremely cheap to exquisitely expensive. The reason for this is there are many frame materials and glass options to choose from. You can have a glass with mini blinds or Lo-E coatings. Or you can have a glass with steel or aluminum patterns with different stained-glass patterns. Also, there are multiple frame material types to choose from which affect the R-value of your new door. These frames can be fir, oak, mahogany, or cherry wood fiberglass, and can be painted or stained to simulate a real wood look and feel.
New Town Windows and Doors has a great track record of helping our customers pick out new entry doors that they need and love. This is our passion and we are in the business to inspire designs and provide quality service that is above the rest.
Our Huge Selection of Kelowna Entry Doors
There is a wide range of door materials with properties that can impact the quality and performance of your entry doors. As the leading Kelowna entry door installation service provider, we would also like to help guide you through the selection of the right entry door material that includes the following: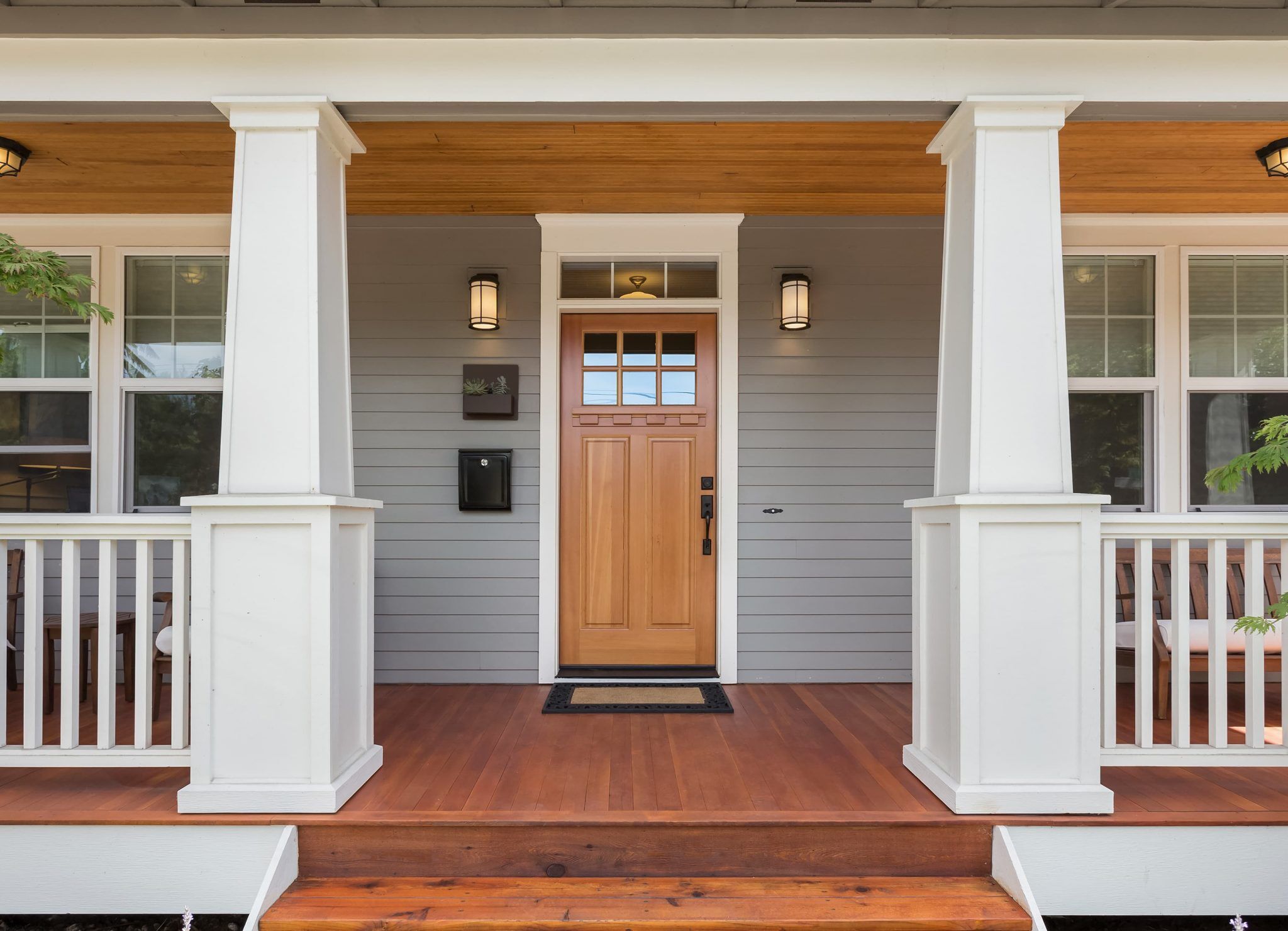 Wood Entry Doors
Wood entry doors have the natural beauty of wood but require regular maintenance and provide less security and energy efficiency than doors such as steel or fiberglass. They also require regular maintenance.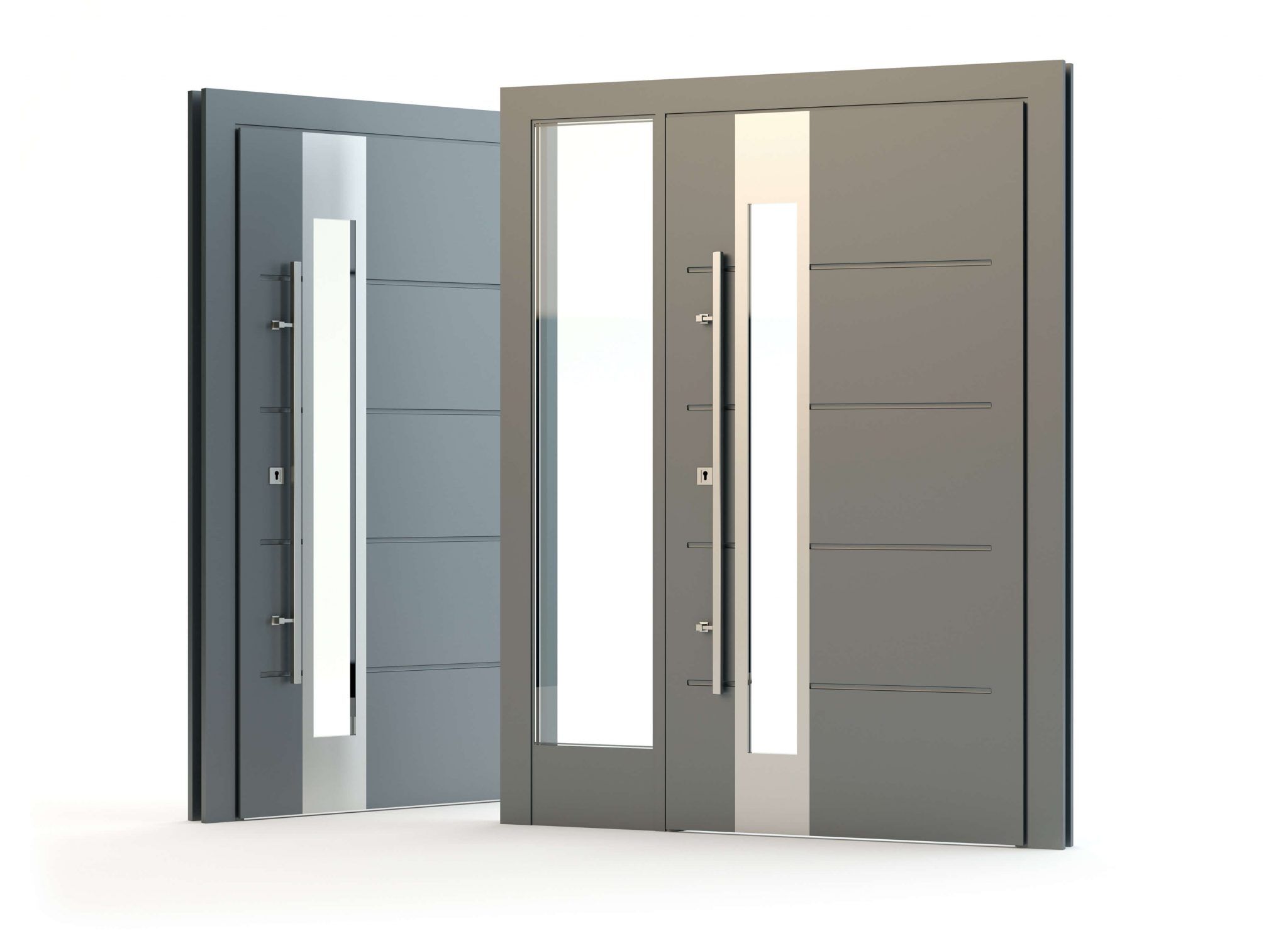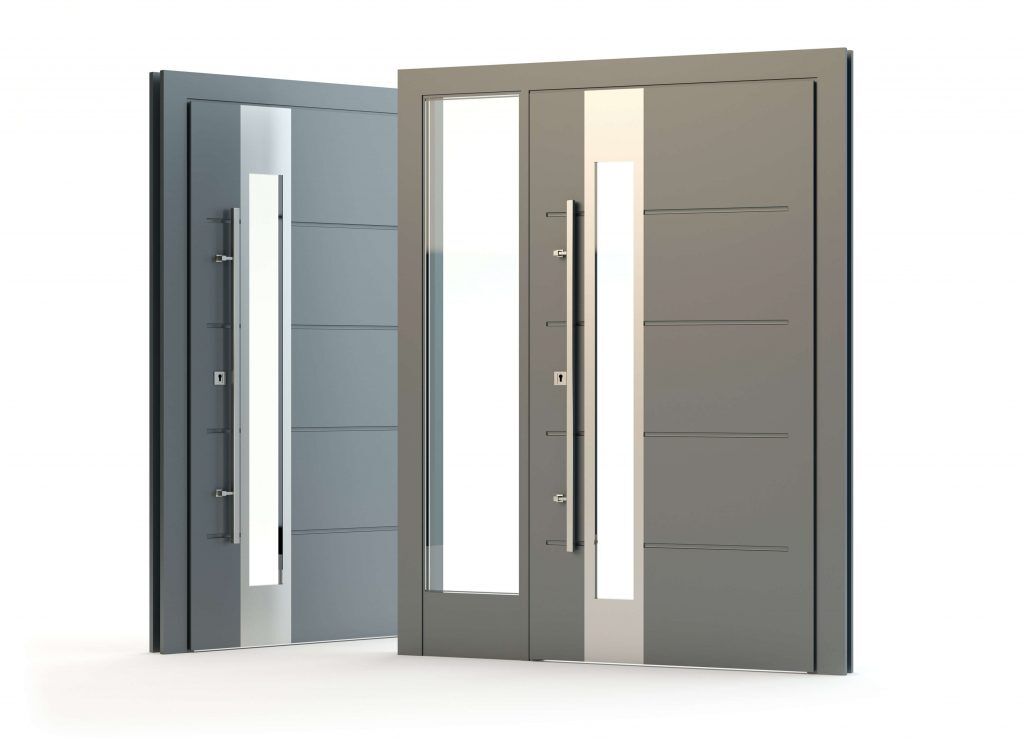 Steel Entry Doors
Steel entry doors are one of the strongest and most durable doors in the market and don't warp. They are available either with or without glass and are highly energy-efficient especially the all-steel type. They can however rust when scratched through the galvanization when not repainted immediately.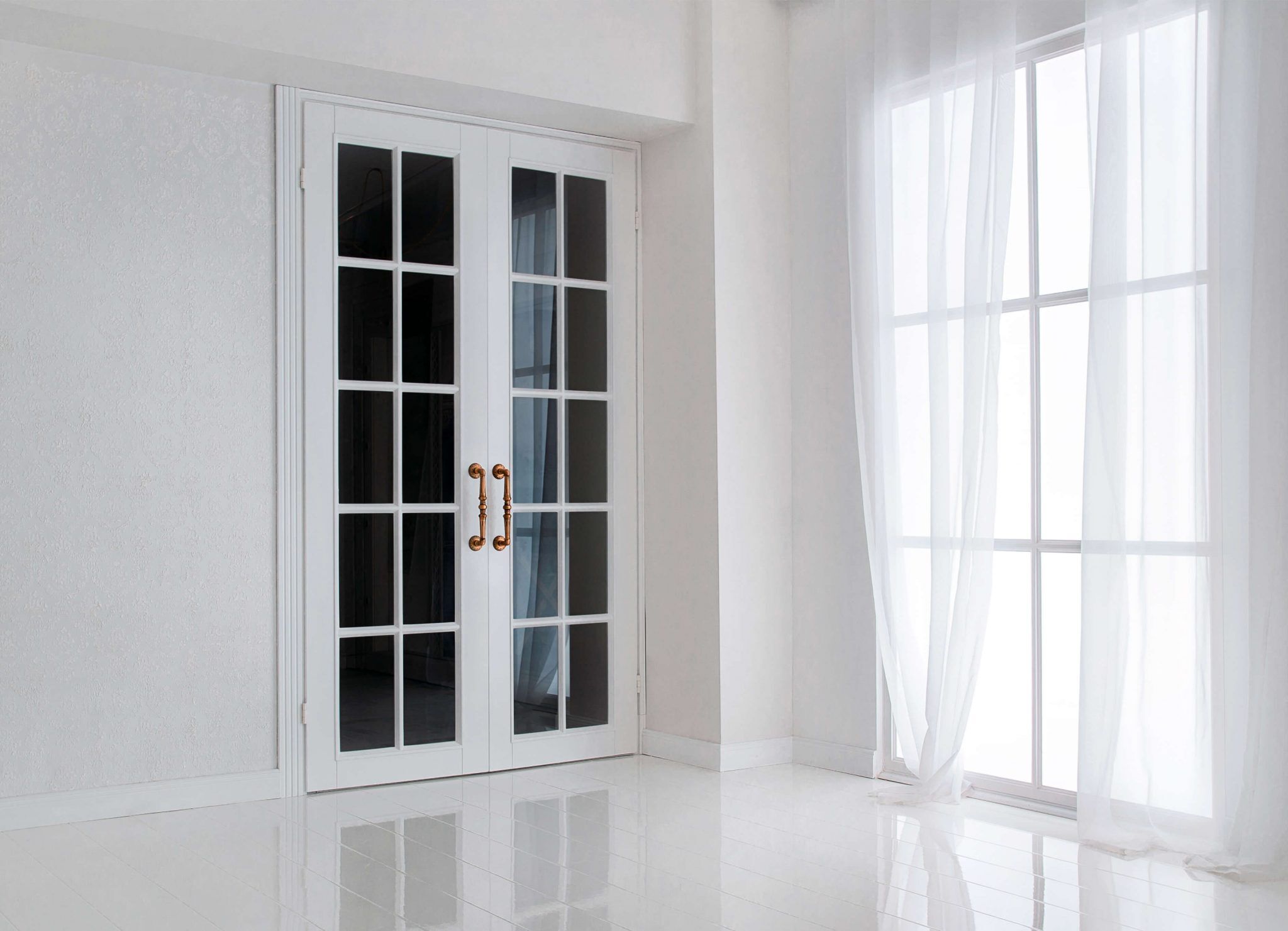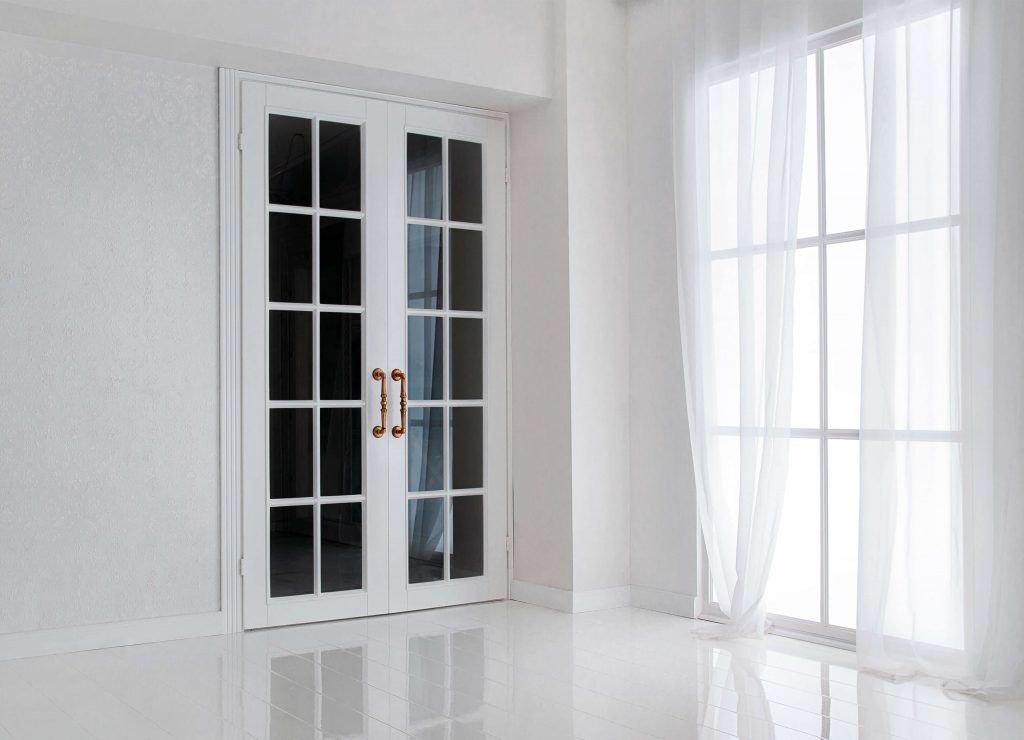 Fiberglass Entry Doors
Fiberglass doors are the most popular replacement doors. They can most closely mimic wood, have many options for door glass, and do not warp, shrink, crack, or delaminate. They also offer high energy efficiency and the lowest maintenance. They can be comparable in cost to wood doors.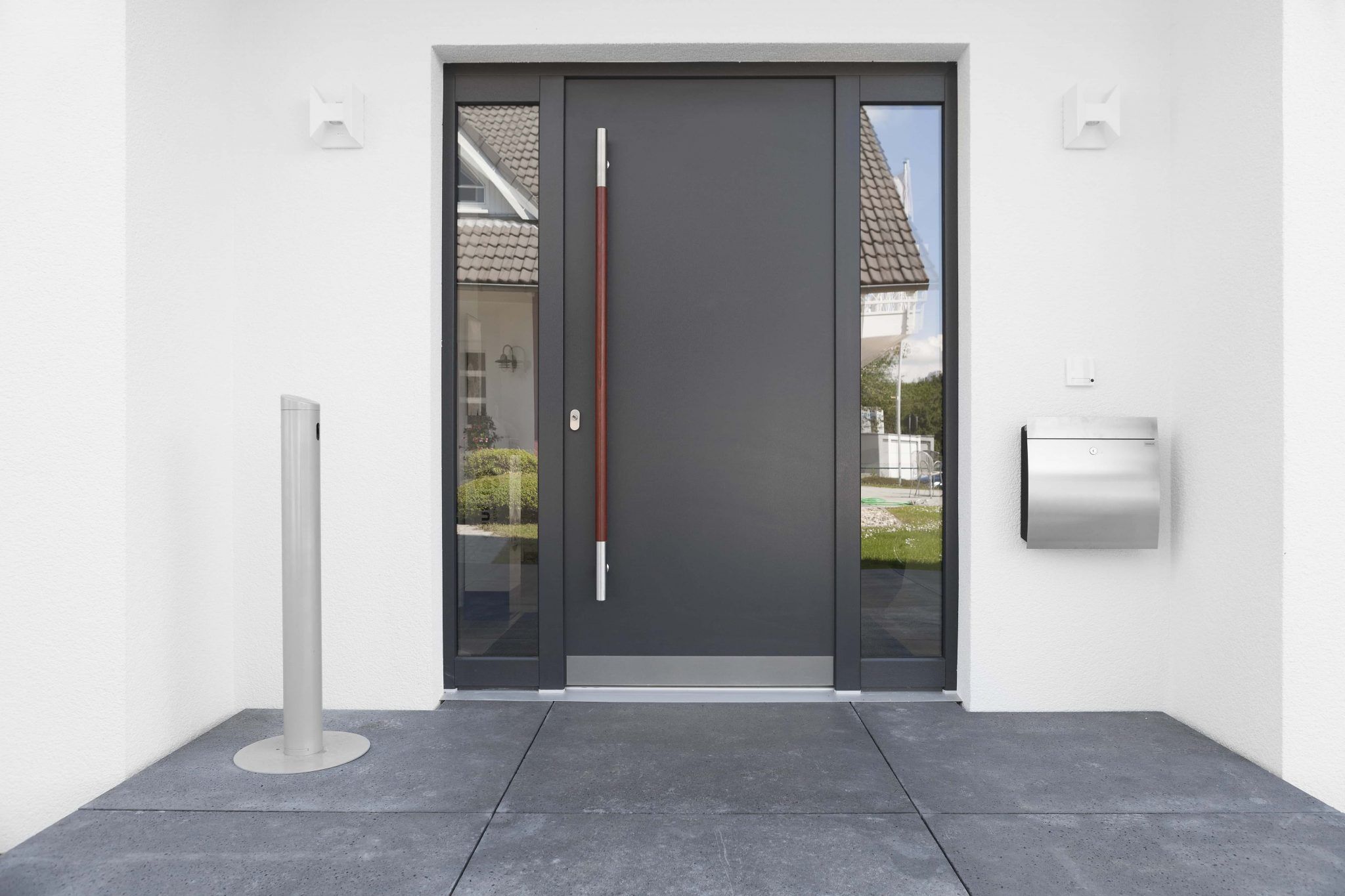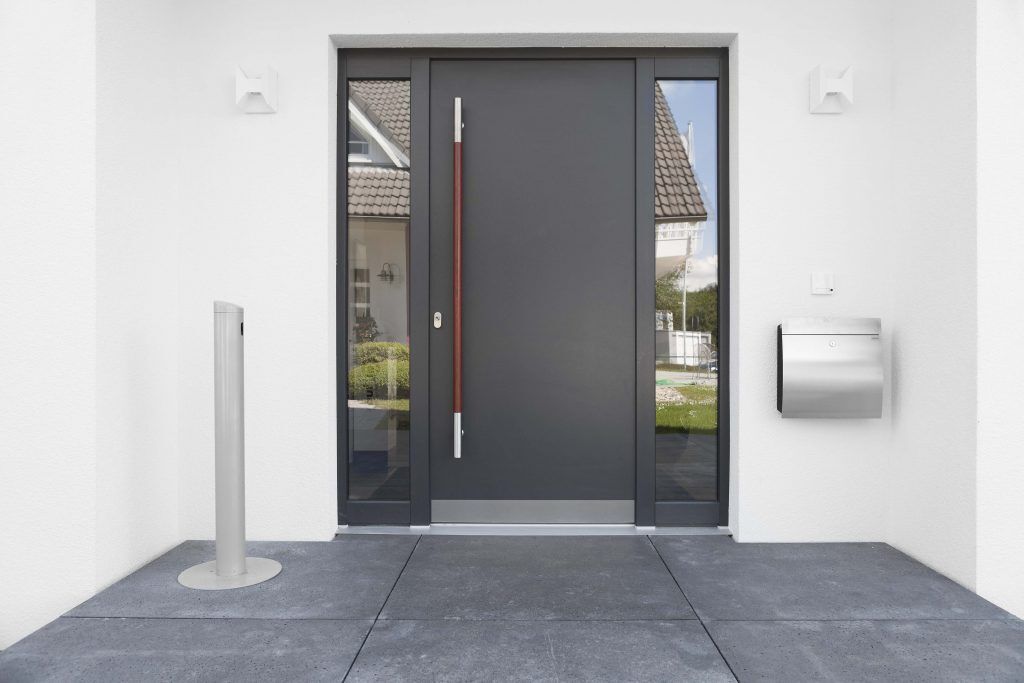 Aluminium Entry Doors
Aluminum doors are similar to steel doors in strength, durability, and energy efficiency. They have low maintenance, won't chip or rust. They can be designed with woodgrain or smooth finishes.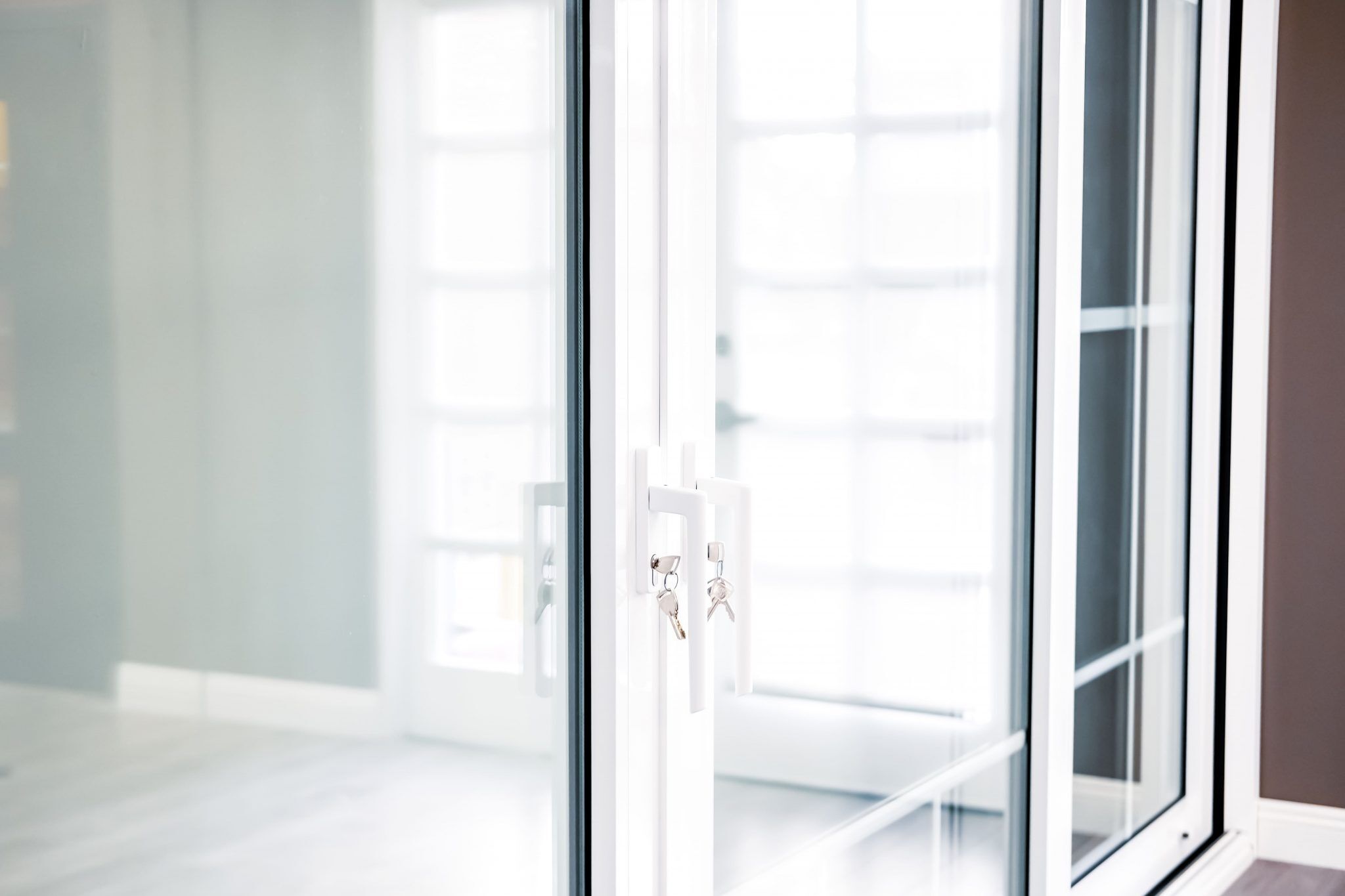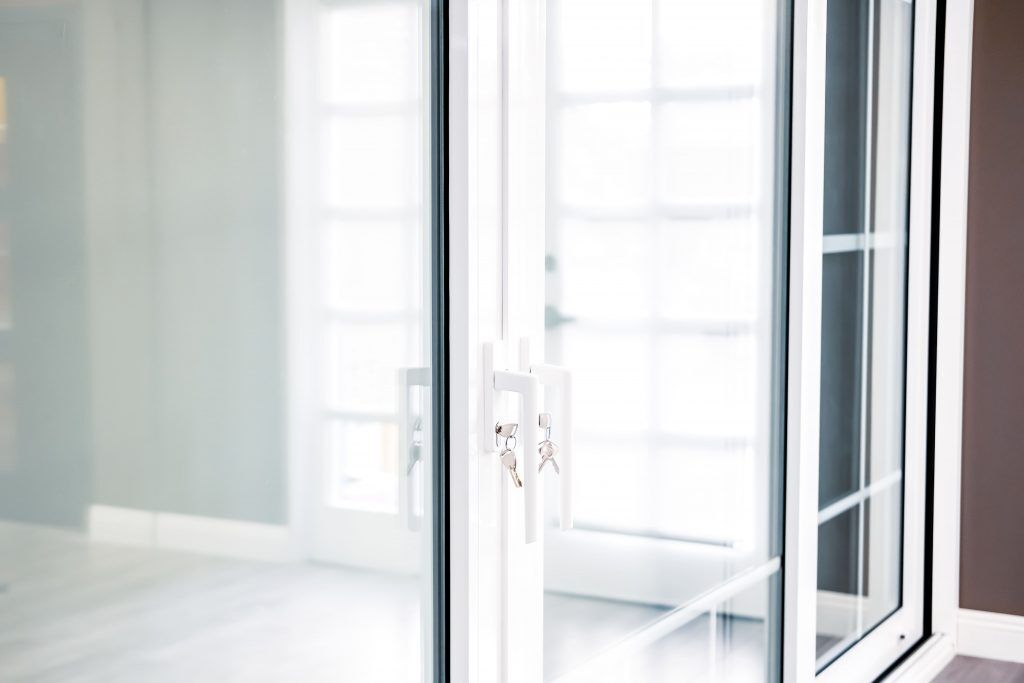 Vinyl Entry Doors
Vinyl is typically the lowest-priced entry frame option. Vinyl doors are energy-efficient and require little maintenance. You will have fewer styles and color options than doors with frames made of other materials.
Glass Entry Doors
Glass entry doors complement the beauty of your home with their elegance and intricacy. They can also improve the comfort and energy efficiency and value of your home through enhancing your view, maximizing natural light into your home interior, and optimizing your open floor plan.
Our Professional Approach to Kelowna Entry Door Installation
With New Town Windows and Doors, you are guaranteed to get doors that are best suited to your needs, preferences, and budget. We are door experts with more than 25 years of experience in the installation of all types of house doors. We have provided thousands of homeowners in Kelowna, West Kelowna, Peachland, Lake Country, and Summerland first-rate door installation service, which is the reason for our continued growth.
Our expertise and experience with doors can guide you in choosing the right entry doors that can give you the best value for your investment. You will have a wide range of options for door types and styles to select from depending on your taste and budget.
Why Choose Us for Your Kelowna Entry Door Needs
New Town Windows and Doors provides our valued customers with accurate quotes and quality installations. We are serious when we say the final results are meant to last a long time, backed along with our 15-year labor warranty. We have striven to achieve this through great attention to detail and constant skill development. We understand the Kelowna market to the best extent possible and are driven to deliver the best solutions for our dedicated customers. If you require high-quality service and a warranty, then please give us a call for a free in-home consultation. It could be the best decision you can make for your next exterior renovation or improvement project.
We Provide Other Window and Door Services throughout Kelowna
We don't just specialize in Kelowna entry door installation; we are Kelowna's premier provider of door and window solutions in the Okanagan. There isn't any issue with these home structures that we can't help solve and service that we can't provide.
Supply: Our quality doors and windows are sourced from our long-time partners and the world's leading manufacturers of door and window units and systems. You'll have unlimited options of styles and designs that can suit your needs, taste, preferences, and budget.
Customized Designs: If you prefer a unique design and don't go for conventional options, we can explore it then custom design the door or window for you.
Installation: We ensure robust, secure, and perfect installation for your safety and protection. Our installers have many years of experience and deliver top-notch workmanship results every time.
Repair: Whenever possible, we repair doors and windows so you don't have to spend on, a costlier replacement.
Replacement: You could opt for a replacement when you upgrade, improve or renovate your home. The replacement work we do is guaranteed to provide higher value to your home.
Call Us Now and Get a Free Quote on Our Kelowna Entry Door Services
Consider your Kelowna entry door installation as an essential investment. You reap the benefits of a proper entry door selection and installation, which you can easily accomplish when you partner with New Town Windows and Doors, the doors and windows experts. Give us a call to request a free consultation and quote from our entry door professionals.
Get Free Estimate for your project