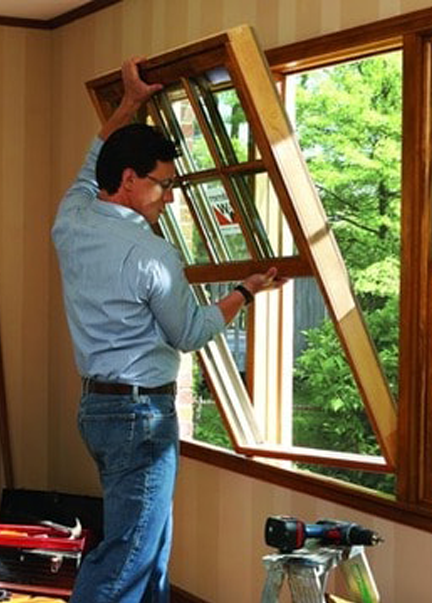 Kelowna Window Replacement
Although windows are generally built to be durable and strong to last a long time, they are bound to be damaged or broken with accidents and lack of proper care and maintenance. They can also go out of style, with lots of modern design and materials being introduced now and then. Do not hesitate to pursue windows replacement when necessary. You can bring back their original beauty and elegance through a window replacement service by a professional window company.
Window replacement is a process where an existing window is completely removed from its frame and replaced with an entirely new window unit and materials. There are many ways to complete a window replacement but not all are considered correct. The procedure that is followed is highly up to the installer and can be easily handled improperly. This is why New Town Windows and Doors has focused its attention on providing proper window renovation needs for Kelowna's ever-changing environment and climate. We boast of good reputation for proper window installation, repair, and replacement.
WHY CHOOSE US FOR YOUR KELOWNA WINDOW REPLACEMENT?
We are highly experienced in the industry.
For more than 15 years, we have been involved in Kelowna glass projects, particularly windows. We have the right solutions for all types of window issues that we gained largely from directly working on these projects all these years.
We are window experts.
Our technical staff also undergoes advanced training on new window replacement technology and trends on windows keeping them abreast of the latest development in our industry.
Your needs are our priority.
Even with our expertise with glass windows, your specific needs remain our priority. We work around your needs and preferences. We also ensure the safe operation of the windows we install.
We offer quality workmanship at all times.
Expert workmanship goes into every window we install. We ensure windows are weather-tight and robust.
We are known for excellent customer service.
Your utmost satisfaction as customers is our goal. Our licensed and insured window installers are friendly, work independently, and welcome your valuable feedback for the improvement of our job.
We are composed of competent, experienced staff.
Like our company, most of our professionals have been in the windows business for a long time, some with decades of windows installation and replacement experience.
New Town Windows and Doors has been providing windows replacement and other services for over 15 years in Kelowna and the surrounding communities in West Kelowna, Lake Country, Summerland, Penticton, and Vernon.
Get a FREE Estimate for Your Kelowna Window Replacement
For window installation or replacement services, trust only the experts who have a proven track record in the industry. New Town Windows and Doors provides the highest standard of window installation and replacement services. Request a call now to get a free estimate and experience a top-notch Kelowna window replacement service from the experts.
WE ARE HERE TO HELP
GET FREE QUOTE
Tell us about your Kelowna window replacement needs and we will give you a free estimate.
Our Window Repair &
Replacement Service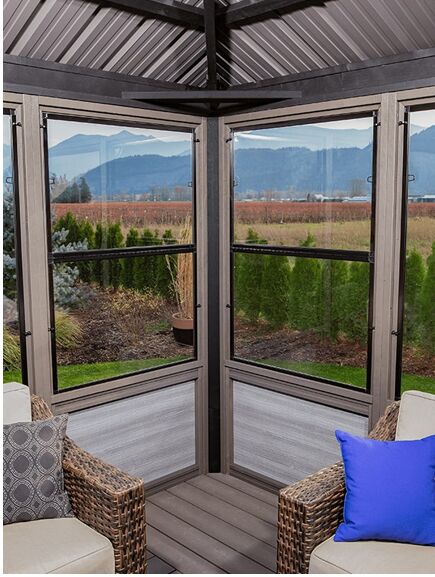 Whether it is a Kelowna window replacement or a new window installation service you will avail from us, we guarantee that you will get the full benefits of our window installation.
When you choose us for your window replacement project, we will have the option to replace your window with the same type as the existing one or with a different window type. We can install any type of window of your preference that will not only restore the elegance of your house's facades but enhance the aesthetic beauty of your home even more.
We are capable of replacing all types of glass windows including the following:
SLIDER WINDOWS
Also called horizontal roller windows, they are designed with tracks at the top and bottom of the frame and slide as they open or close horizontally.
AWNING WINDOWS
These windows are hinged at the top and bottom and open outward.
CASEMENT WINDOWS
They are windows that are hinged on one side, allowing you to open them outward through a crank.
JALOUSIE WINDOWS
They are windows that are composed of parallel glass set in a frame. While they offer exceptional ventilation, the security they provide is less.
EXTERNAL GLASS WINDOWS
They are made of glass walls that are non-structural and used as an outer covering of a building.
PICTURE WINDOWS
Picture windows are fixed type of windows that are used to allow light into the room but not ventilation.
At New Town Windows and Doors, we can also replace your existing glass windows with window units consisting of different frame materials such as fiberglass windows, vinyl windows, and wood windows. They have unique properties you can consider to suit your particular application needs.
Our professional approach to window replacement
When you call us for consultation, we will discuss your needs, requirements, preferences, and expectations including budget. We'll set our appointment at your house. Our staff will visit you, inspect and measure the existing window that needs replacement. Based on the results of our discussion, we'll recommend the window type and materials that will suit your needs. If the replacement window units are standard, we'll get them from our stock, otherwise, we can modify a standard window or fabricate one that will fit your wall opening perfectly. Replacement of the old window follows. This consists of removing the window due for replacement and installation of the new windows. We'll let you test the window operation so you could vet for the approval of our window replacement job. When you find everything acceptable, we turn over our completed project to you.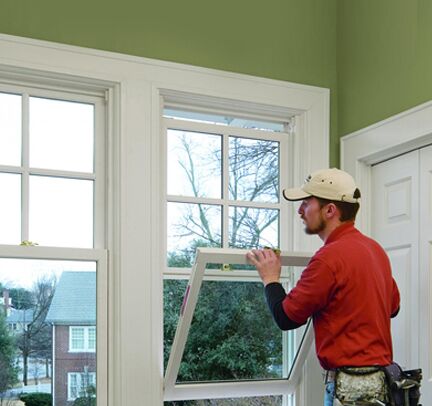 We Provide Other Window and Door Services throughout Kelowna
Our specializations are with windows and doors. We are the professionals to work with on the services you need for these house structures, which include the following:
1. Supply: We have a wide range of window and door units of all types, styles, designs, and materials ready for installation. They have been sourced from our partner suppliers that are considered among the premier manufacturers of quality windows and doors in the world.
2. Design and Fabrication: If you do not go for ready-made window and door units but uniquely designed products, we can custom design and fabricate them for you according to your idea.
3. Installation: We install windows and doors for newly built homes. Our window and door installation job has allowed us to work on all types of homes from traditional to contemporary and modern. We have brought out the best in small modest houses to posh mansions through our window and door installation.
4. Repair: There are window and door conditions that we can repair instead of replacing them with new, more expensive units.
5. Replacement: We replace old, broken, damaged, and worn-out windows and doors that are beyond repair.
GOOGLE VERIFIED
FIVE STAR REVIEWS!
[testimonial_view id="1″]
Get Free Estimate for your project