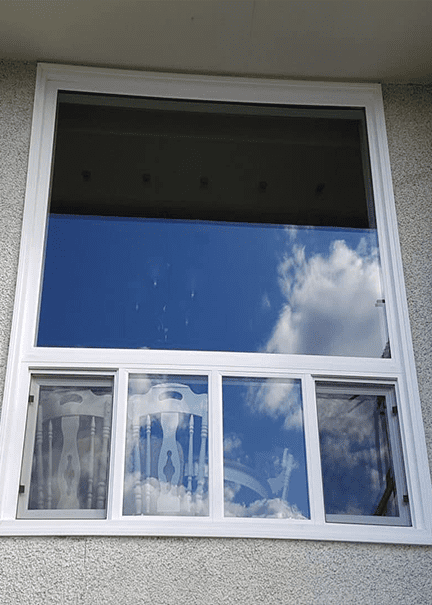 Windows play a big role in making the overall aesthetics of a house look good. It allows natural light to pass through during sunny days and blocks off the rain while still allowing you to see what's happening outside. Without a window, a house would just end up looking like a plain and empty box. It is discreet yet an important aspect of a house.
Our Kelowna Window Installation Service
Having the best materials and design is not enough, you will need the right people to do the job and we have exactly what you need. Here at New Town Windows and Doors, we give our customers quality service with the help of experts in the field. Our Kelowna windows installation ensures high-quality work that makes the best types of windows even better. All window installation and replacement operations are handled by our skilled window installers. The installation service will be handled by our best personnel, to ensure the integrity of the project.
Kelowna windows will not only serve as an aesthetic feature in your house but it can also solve your problems like air leakage due to old window installation. Also, do you remember those times when a window becomes foggy and water droplets are formed? Those excessive condensations can be solved by our Kelowna windows. Kelowna windows also help in reducing energy consumption by keeping your house cooler during summer and warmer when the weather is cold. With the variety of Kelowna windows available, you will never run out of options to choose from. All of the windows available in our store are not only good-looking but it also has features that would give you a lot of benefits.
Our Professional Approach to Windows Installation in Kelowna
Once you're decided about the type of Kelowna windows you'd like to get installed in your house, you may contact our Kelowna windows installation experts for scheduling. Of course, knowing the possible cost of the project is very important. Most people strictly follow their planned budget for a good reason, it prevents overspending. No one likes to overspend, right? Here at New Town Windows and Doors, we provide our customers a free estimate so that you will know how much the Kelowna windows installation would cost ahead of time and this greatly helps in overall budgeting.
When you're ready for the window installation, we will pay you a visit. This will give us the whole perspective and will help in determining the things that needed to be done during the installation. We will bring all the materials needed to provide the best quality service and start the installation immediately. You can expect our experts to do the job smoothly and clean the workplace as soon as it's finished.
Why Choose us for Your Kelowna Window Installation Needs?
We are experts in the field.
Our 25 years of experience in the field of window installation helps us acquire the ability to provide customers the best service they could ever get. We already have worked with hundreds of residential, commercial, and industrial clients.
We provide high quality and wide choices of products.
Our Kelowna windows are made with top-notch materials to ensure that it would last long. Long lasting windows means preventing the need to frequently buy a replacement.
We offer superior service.
Customer service and satisfaction are important for us. From the materials of each product to the experts who will do the job, we make sure that our Kilowna windows installation provides excellent service all throughout.
We have some of the top people working for us.
A team of professional window technicians makes up our company. You could rest easy knowing that the people handling the job are some of the best in the field of windows installation. They are more than capable of bringing out the best in our Kelowna windows.
We boast of a strong track record.
We have served many customers through the years and built up a reputation for our Kelowna windows installation. Aside from providing quality products and the best services, nothing beats the feeling when you know that you're in good hands.
We Provide Other Window Services throughout Kelowna
WINDOW REPLACEMENT
We offer window replacement service where we remove an existing window from the frame and replace it with a new ones. Window replacement is needed when the current window installed is already encountering problems. The replacement window that would be used is going to be custom-made to fit perfectly in the existing window frame.
DOOR INSTALLATION
Exterior doors may seem simple to install, but require fine tune adjustments to make everything aligned properly. If you attempt this on your own without the proper experience, your newly purchased door may prematurely fail and not be covered by warranty. Our expert door technicians can help you install, repair, and replace entry doors for your house or business place.
GLASS INSTALLATION
At New Town Windows and Doors, we are not only focused on repairing or replacing a window as a whole. We also offer glass repair and installation. Whether you opt for glass windows, doors, railings, or mirrors, we provide safe and reliable glass installation service according to your needs at home or in your workplace. Call us for any of your glass needs.
Call Us Now and Get a Free Quote on Your Kelowna Windows
If you are looking for a reliable window supplier in Kelowna, New Town Windows and Doors got you covered. We provide high-quality products with exceptional value for money. We have a wide range of Kelowna windows to choose from based on your preferences. From aluminum clad to vinyl windows, we got everything you need. Our Kelowna windows installation also comes with a 15-year labor warranty and a lifetime window warranty.
You won't find quality service like this anyplace else, so what are you waiting for? Give us a call, and we will give you a quote absolutely for free!
Get Free Estimate for your project