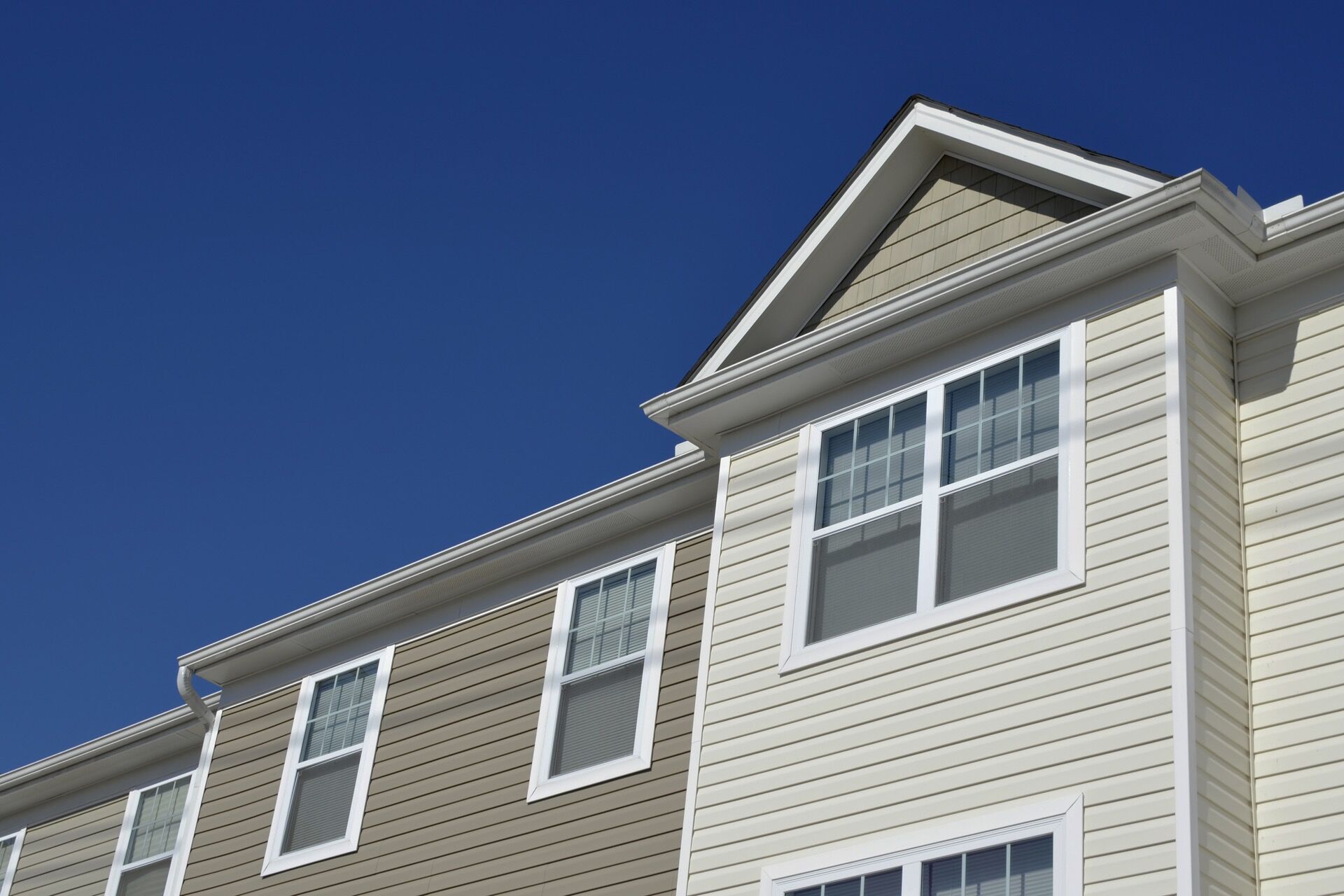 Why Vinyl Windows Are the Best Options for Your Home
ByHarison Pyykko
June 8, 2021
Are you looking for the best material for window installation in Kelowna? The chances are that you will be overwhelmed by the many options available for you. Previously, there were not many material options for homeowners when installing new windows, but currently, there are several high-quality window types, including top-rated vinyl windows to choose from. If you are looking to improve your curb appeal and get the most out of it, installing vinyl windows is the way to go. This article explains why vinyl windows are the best option for your home.
What Are Vinyl Windows?
Vinyl is an artificial material created ethylene and chlorine. As soon as these materials are processed, they combine to form polyvinyl chloride, otherwise known as vinyl.
Polyvinyl chloride (PVC)
is the main material used to design vinyl windows. It's what majorly accounts for the energy-efficiency feature of vinyl windows. As such, vinyl windows have a high R-value, meaning they can insulate your home against external elements while reducing cooling and heating costs. Vinyl windows make a logical choice for homeowner's window replacement and window installation in Kelowna.
Benefits of Installing Vinyl Windows
Vinyl Windows Are Energy-Efficient
When you choose window installation Kelowna, you will notice a significant difference in your energy spending costs. Any homeowner who has ever installed wooden window frames understands what happens when these frames get warped and begin to let in hot or cold air. HVAC costs skyrocket, making it difficult to heat the house in winter and cool it in summer. With vinyl windows, you won't have to worry about warping. In addition, installing vinyl windows puts less strain on your HVAC system, reducing your energy bill costs significantly.
Windows Require Less Maintenance
Unlike vinyl windows, other window types require regular painting, staining, and maintenance as long as you are using them. On the other hand, once you have installed vinyl windows, you won't have to schedule regular window maintenance, partly because these windows rarely show signs of wear and tear. With vinyl windows, you need to wash the glass every month and wipe down the vinyl window frames occasionally. It is time and cost-effective, allowing you to allocate more time and attention to other maintenance tasks.
Vinyl Windows Are Affordable
Depending on your location and supplier,
vinyl windows can be more affordable than the average wooden window frame
. This is because the prefabricated material is more affordable to produce than to log and process timber. By installing vinyl window frames, you will save yourself money for other home projects. Some frames may be expensive, but vinyl windows are ultimately the ideal choice for your home if affordability is your goal. Since vinyl windows are cheaper and require minimal maintenance, they are the best option for a homeowner on a budget.
Vinyl Windows Are Durable
Unlike other window types, vinyl windows won't rust and are corrosion resistant. This means that they are likely to last for many years before needing window replacement from a supplier in Kelowna. Vinyl windows can withstand different weather extremes without chipping, cracking, or peeling. Vinyl windows are perfect for retirement or long-term investment homes. When you combine this durability feature with the affordability and low maintenance feature, vinyl windows still top the list of cost-effective window options.
Vinyl Windows Come in Different Varieties
One of the most important aspects of shopping for construction items and materials is having a choice, whether it's colour, design, shape, brand, or any other factor. Fortunately, if you are considering vinyl windows for your home, you can find them in different varieties for your choosing. You can choose the colour, size, style, and thickness of the window depending on your needs and preferences. Alternatively, you can customize your vinyl windows to fit your space and needs if you are not looking for 100% prefabricated materials.
Vinyl Windows Improve Curb Appeal
Installing vinyl windows in your Kelowna home is an affordable and effective way to improve curb appeal. As previously mentioned, you can shop for the best out of the many varieties available, giving you full control of your home. In addition, you can decide how you want the vinyl windows to match your home design or let them be highlights all on their own.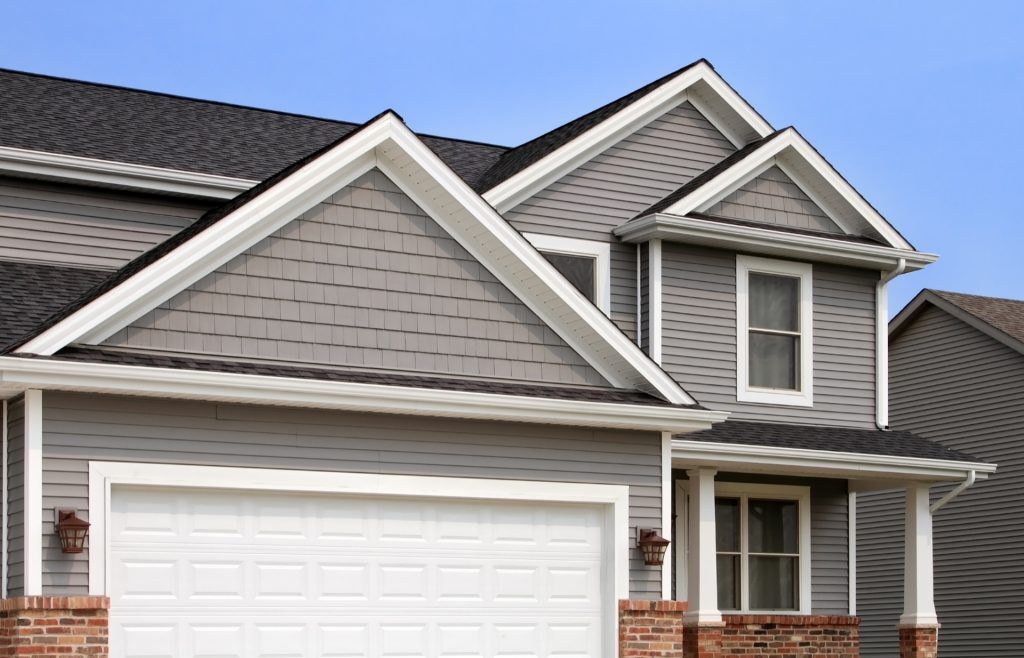 What Makes Vinyl Windows Unique?
Aside from the above reasons why vinyl windows are the best options for your home, most homeowners prefer installing these window types for several other reasons. Firstly, installing vinyl windows is typically fast and efficient. It takes less effort than other window types and reduces your expenses. However, if you are not comfortable completing the installation project yourself, do not hesitate to hire a professional. Both options are usually easy on a budget. Vinyl windows are also simple to operate. They are easy to slide up and down, owing to their in-built balancing systems and smooth-sliding frame. Lastly, they are among the most airtight options once welded in place. This means little-to-no air can escape, thus improving the efficiency of your home's air conditioning system. Unfortunately, alternative window types do not have the same seal strength as vinyl windows, even with window treatments or periodic caulking.
Cleaning Vinyl Windows
While vinyl windows do not require any special maintenance, it is important to occasionally clean the exterior and interior using a small amount of warm soapy water. In addition, ensure you pat the vinyl windows using a dry cloth to avoid streaking or spotting. Talk to a window expert company experienced in dealing with vinyl windows to advise you on maintaining these windows.
Which Is the Best Window Company Near Me?
If you are looking for window replacement in Kelowna or new vinyl window installation, don't hesitate to call us. We are the leading Kelowna window installation and replacement company. With decades of experience and dedication to customer satisfaction, we understand what homeowners want. Moreover, we know what works and what doesn't. Rest assured, we will provide you with the best solutions for your window needs. Most of our previous clients who installed vinyl windows speak highly of our top-notch vinyl window installation services.