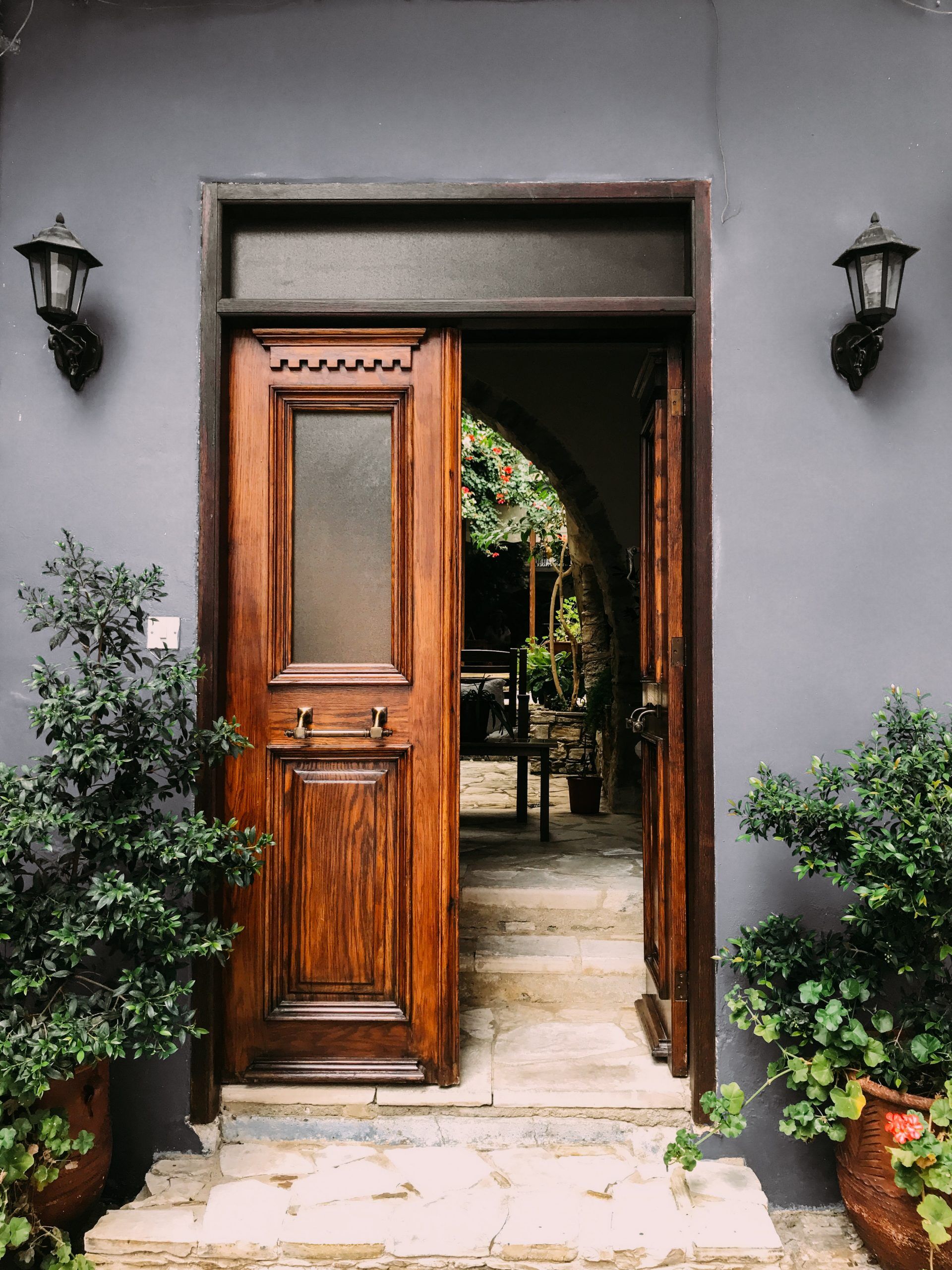 The Importance of Entry Doors for Your Property
ByHarison Pyykko
October 9, 2020
Your house's paint colour, windows, entry door, and lawns are the first things guests and neighbors see when they visit or drive past your home. Of these, the entry door usually becomes the focal point with its features naturally drawing attention first. It pays to make a great first impression with your front door. It speaks of many things positive about your home – its beauty, stability, and reliability.
What to Consider when Choosing Entry Doors
Don't ignore the features of your entry door. Whether you are choosing a new entry door for your newly built home or replacing your old door, you should consider several factors to ensure you get the best benefits from your house structure and maximise the value of your investment. Your checklist in the choice of a new or
replacement entry door
should include style, design, security features, energy efficiency, and value.
1. Express your style and personality.
Entry doors are meant to convey the style and personality of the homeowner. Through a combination of styles, shapes, colours, and sizes for your entry door, you can give your home a character that lets it show some real personality. You can design your door to either complement the look of the rest of your house or make it a bold point of contrast. You also have the option to fit in with the other houses in the neighbourhood or stand out from the group. Whichever way you prefer to design your entry door, you can always incorporate your style and add some flair to your home.
2. It should enhance curb appeal.
Plain or worn out entry doors can drag down the overall appearance and value of homes. On the other hand, visually appealing entry doors can greatly improve the homes' curb appeal and its value. The door's great appearance makes the other features of the facade look better. A quality door even helps it sell. Homebuyers and real estate professionals are likely to be interested in homes with curb appeal. But even if you don't intend to sell your property, it is always good to have your entry door add lasting value to your precious home.
3. Your entry door should project a sense of security and stability.
Whilst an entry door should convey a welcoming atmosphere to invite people to enter your home, one of its roles is also to deter unwanted people from intruding. Aside from being visually appealing, your entry door should at the same time be strong and robust. It will prevent the risk of your home, properties, and its occupiers from potential burglary and other dangerous crimes. With a sturdy and secure front door, you likewise protect your home by being tough enough to withstand elements such as heavy winds, rain, and snow, and hot sun.
4. Choose a material that is energy efficient.
Homeowners easily forget that an entry door is a major house structure that can significantly contribute to a home's energy efficiency. Poor energy-efficient external doors of your home can cause the cost of your cooling and heating to increase. When your doors don't have a good seal when it is closed, you will lose money as chilly air comes in the winter and cool air escapes in the summer. Installing an energy-efficient entry door model can save as much as 10% on your energy bills and add overall value to your home.
5. Entry doors come with a lasting value.
Choosing the best doors as your home's front door can let you maintain the high value of your property. For example, fiberglass doors and wood doors can last for generations provided an overhang is in place. Without overhead protection and being constantly exposed to the elements, the same fiberglass and wood doors may still last at least 30 years.
Types of Entry Doors
The surface material used in entry doors greatly affects their appearance, durability, security, and performance. What are the best
doors
to use to have most if not all the benefits from your entry door? Let's look at some of the characteristics of popular entry doors in the market.
1. Wood Entry Doors
Wood doors are the most common entry doors. Solid wood is usually made from oak, pine, fir, walnut, cherry, maple, and mahogany. They are naturally beautiful but need fresh paint or polyurethane every two years to maintain their looks.
2. Fiberglass Doors
Resistant to warping and bowing,
fiberglass doors
make good entry doors for a humid climate. Their exterior sheathing is resistant to impact damage. They are one of the best doors you can choose, being maintenance-free compared to most other doors.
3. Steel Doors
These doors are usually made of 24-gauge steel, paneled or flush, and in a variety of colours. They're usually thought as very strong but are not any stronger than wood or fiberglass doors. When exposed to scorching temps, steel doors will bow and their paint will crack.
4. Aluminum Doors
Aluminum doors dent easily but won't rust. Unlike other door types, they are sold exclusively through dealers, but they offer you a lot of options. They are strong doors that are easy to maintain; they are usually warranted to last 20 years. By knowing the important performance characteristics of entry doors, you can determine what the best doors that suit your needs are. Whether you prefer custom design or pre-assembled doors,
New Town Windows and Doors
has the best doors that have the features you look for in a reliable entry door for your valuable home.